Regular price
RM49.90
Sale price
RM49.90
Unit price
per
Save up to 0%
Sold out
10-12 hour protection

For normal skin

People with BO
Why we made this

Most people with body odour feel insecure and it affecting their confidence. We have faced issue too before.

But with verinatural plant-based formulation, you can successfully prevent body odour and gain your confidence again.
Ideal for

Normal skin
People with body odour
10-12 hours protection
How to use

Scoop a pea size of cream with your finger.
Gently apply the cream to the entire underarm.
Go about your day, odor free.
Ingredients

Corn Starch, Organic Virgin Coconut Oil, Pure Sodium Bicarbonate, White
Clay, Shea Butter, Jojoba oil, Candelilla Wax, Vegetable Glycerin,
Essential Oil, Vitamin E Oil
What to expect

1 minute: Immediately no body odour
1 week: Maximum benefits kick in
3 months: You can see sweat reduction
Share
View full details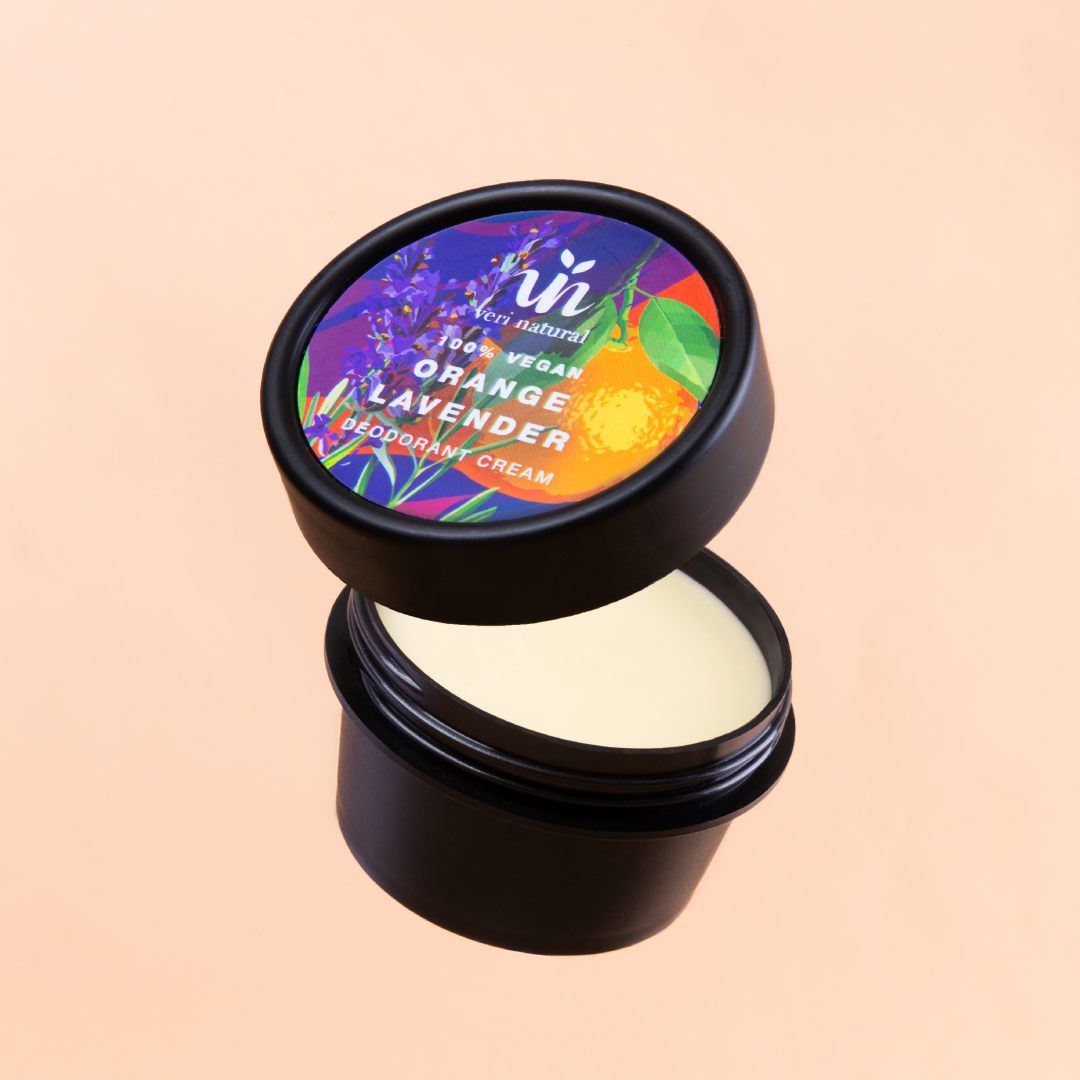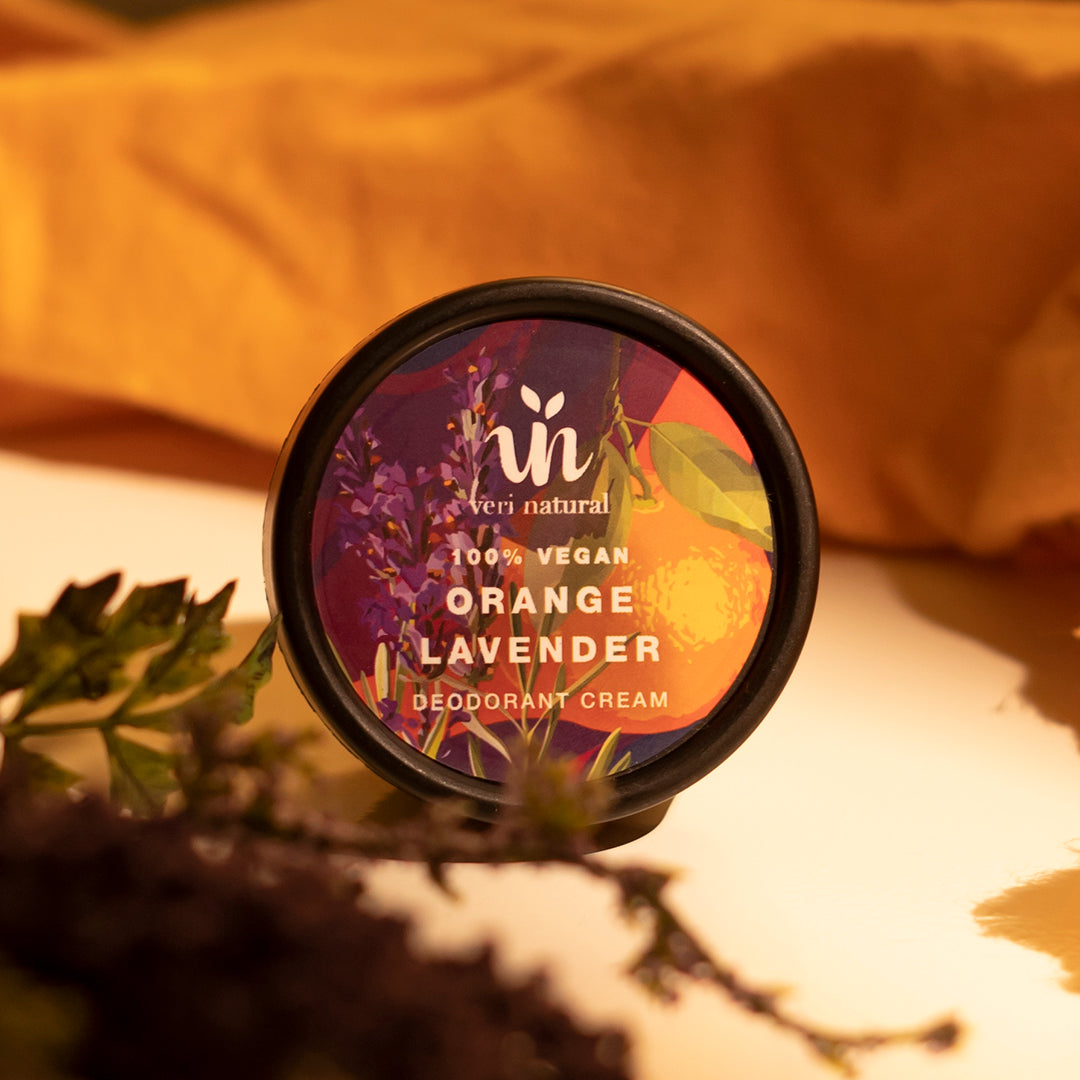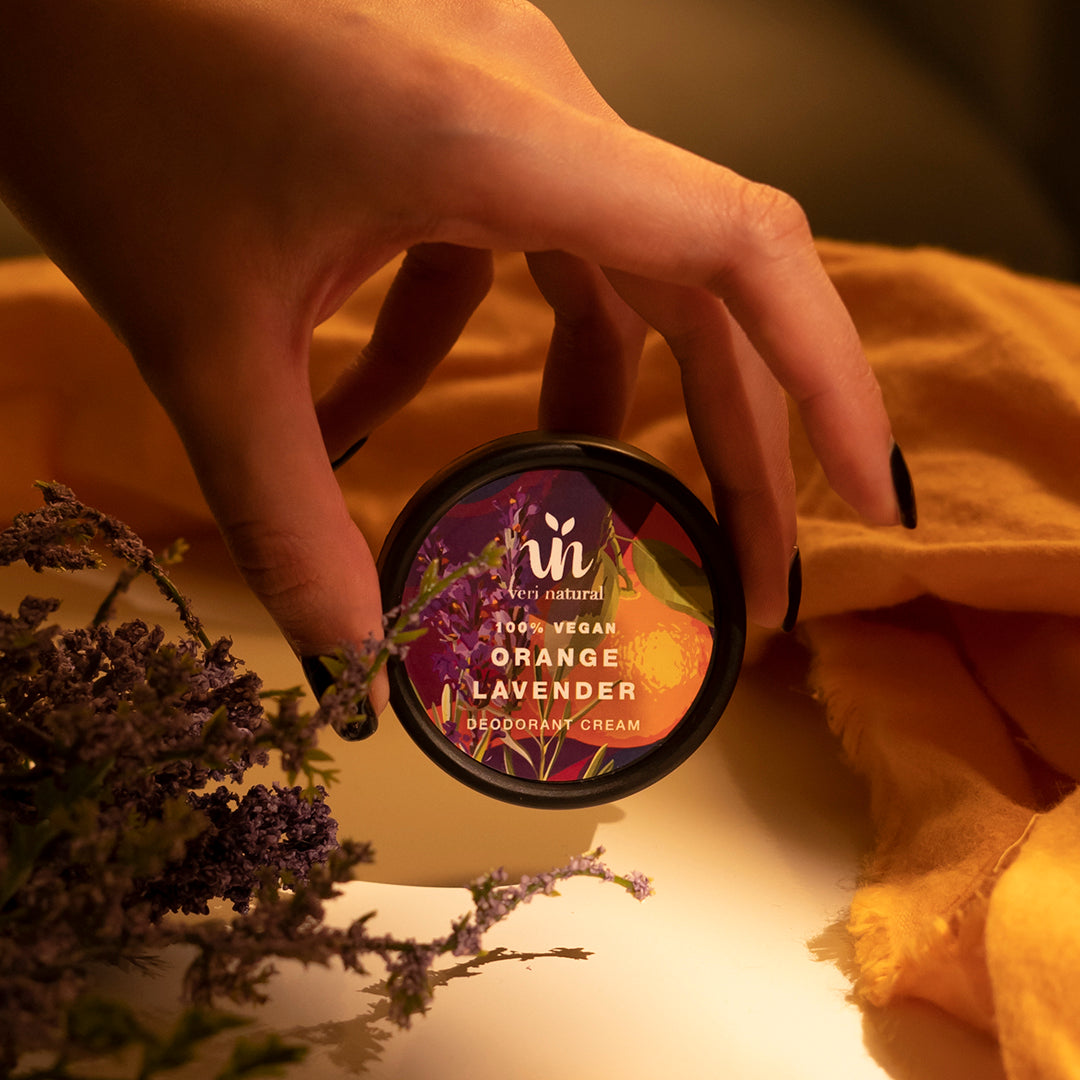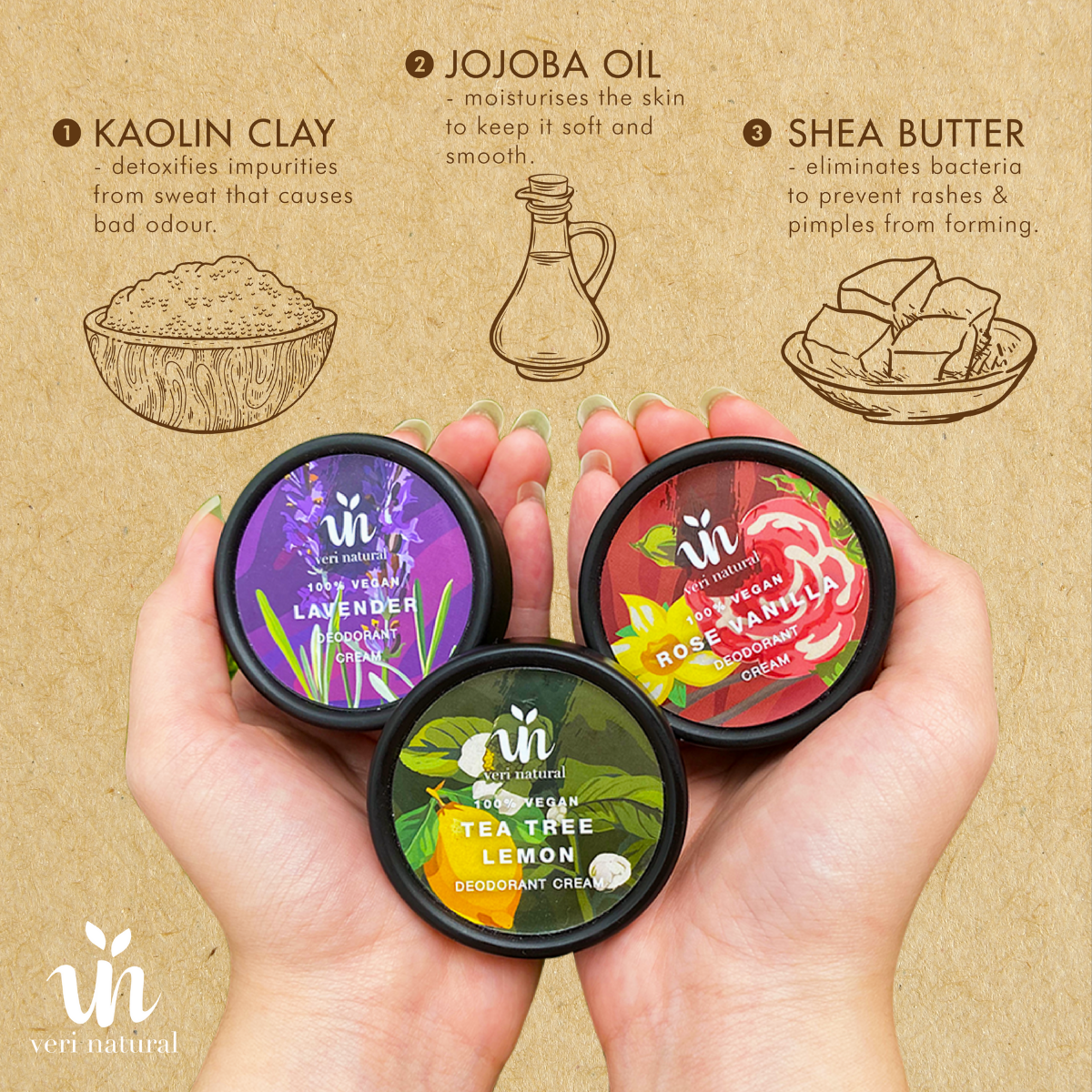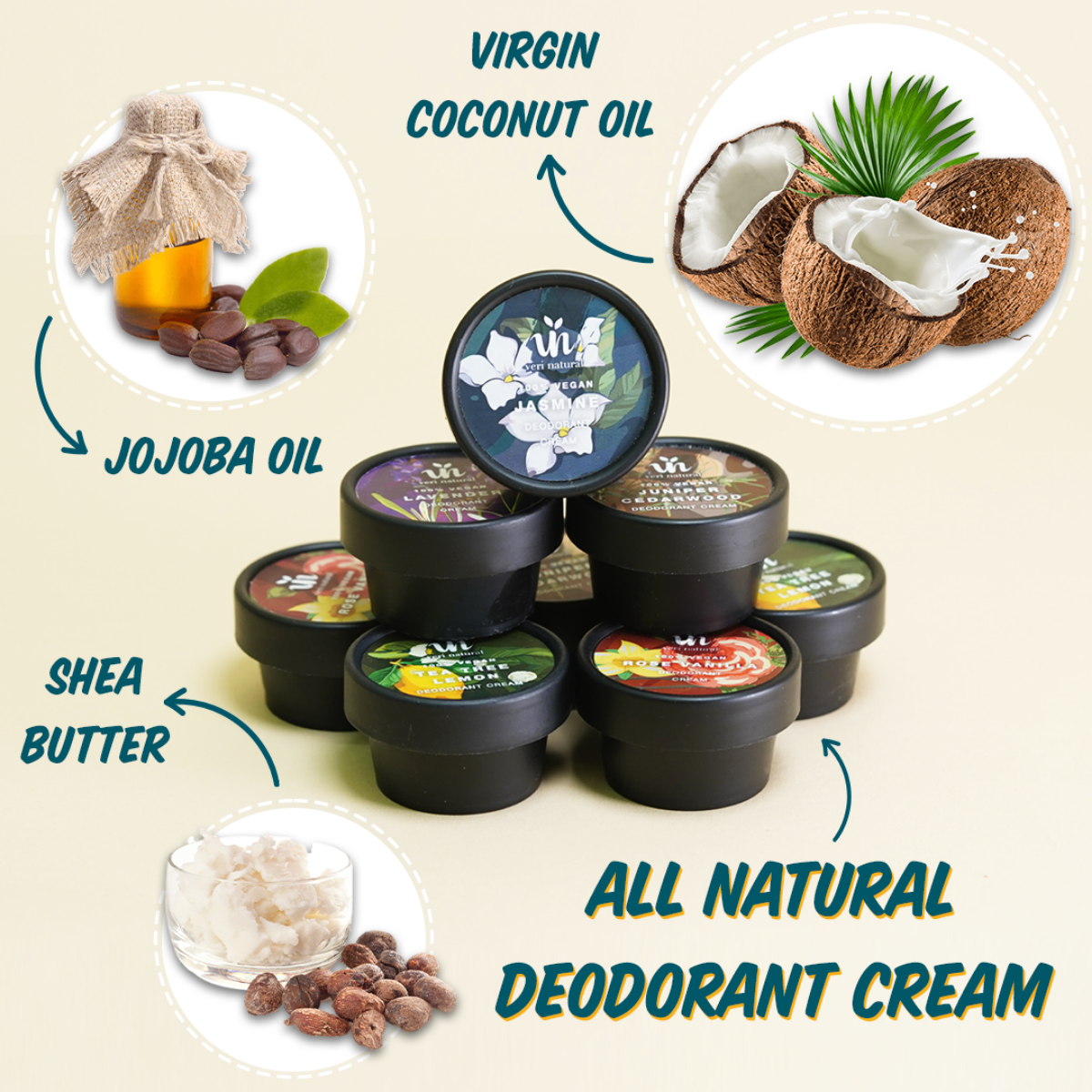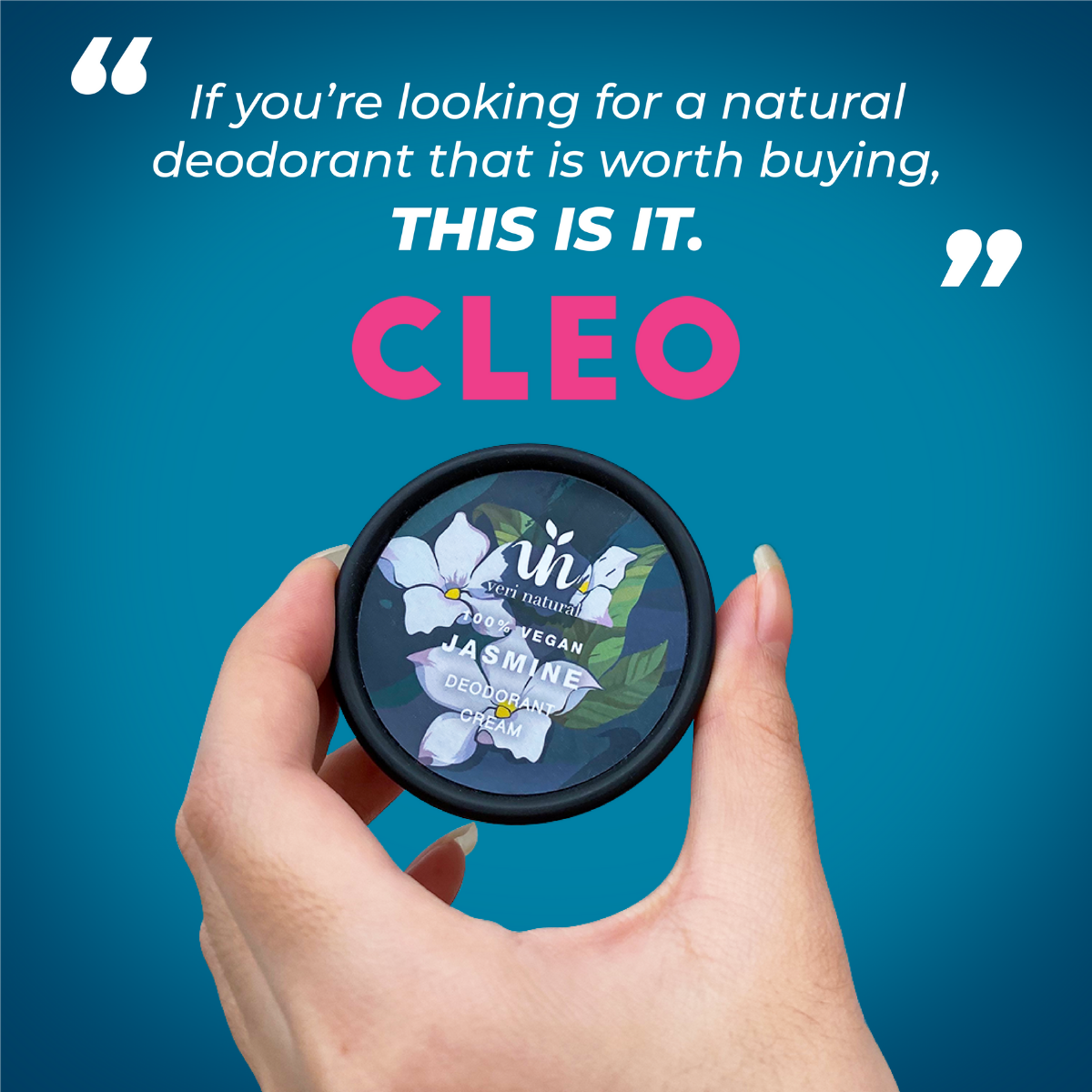 How verinatural deodorant works?
Control underarm pH

To make a condition where it is impossible for bacteria to cause body odour on your underarm.

Absorb moisture

Relying on kaolin clay, verinatural deodorant able to absorb underarm moisture. Making you feel fresh and comfortable.

Powerful ingredients

verinatural deodorants are made from shea butter, coconut oil and Vitamin E (sunflower) which is beneficial to our skin in general.